Jay From Deuceace Twitch Slots Review - Is He Fake?
Apr 1, 2021
Introduction
I first saw DeuceAce when Roshtein had a friend around the first time I'd ever seen someone in his apartment after years of being a off and on watcher. Jay took him up on saying hello to the 10,000 plus audience of viewers watching the stream and ultimately kept popping in and out growing to enjoy being a part of Roshtein's world.
Real name Jay, DeuceAce was at the time a venture capitalist with investments and silent partnerships in several companies. Previously he had done jobs such as imported cars from Germany to Sweden, ran a construction firm which he eventually sold, but was now working for himself.
He moved to Malta to be closer to his friend, but didn't intend to start streaming. However a few weeks into being a special guest on Roshtein's stream, he started his Twitch career.
As he started Roshtein supported him as good as any friend could. He raided him with all his army of followers, joined him in his streams so users would now see a new Roshtein who doesn't have the weight of entertaining everyone and instead could relax and be more of himself with his friend.
His stream was a reskinned version of Roshteins with Deuce branded satchels.
It was hard to watch...
Remember Jay had never played slots before, he played a little Blackjack but was completely new to this world. He watched Roshtein for some time but really didn't understand a lot of how it all works, yet was thrown into the deep end with huge deposit bonuses, big balances and thousands of people watching him.
He was a natural streamer, engaged with the crowd and was very talkative but honestly I found it difficult to watch him at the start for one reason - Ring Of Odin..
Almost every DeuceAce stream was relentlessly playing Ring Of Odin and Doghouse non stop. The chat begged for game changes but he was new to streaming and wanted to stick to what he new, I found this so hard to watch despite Jay being a good personality to watch stream.
One month into watching him even with the moderators on fire banning people for requests I had still never seen any streamer have an audience request slot changes so much.
His willpower was strong
He stuck to his guns throughout the first month, sticking to the games like Ring of Odin and Dog House which he enjoyed. People begged him to increase bets but he never gave in to peer pressure and maintained 10 Euro bets.
At one point during a stream he even leaked his own address information by mistake, and maintained calm and took it like a champion - this is something no one would want to happen to them.
Slowly but surely he ventured into more entertaining games like Sword & The Grail, Deadwood & Tombstone.
He became as exciting as Rosh
A couple of months in Jay found his stride and honestly some of the bets he is doing is entertaining enough to earn him his position as a top slot streamer not just for knowing Roshtein.
You could see him doing 5-20k buys on Serengeti Kings, insane Immortality Cube buys at 5-20k+ a time, and 100+ EU spins on games like Big Bass Bonanza. Truly exciting.
I've sat there watching him play through 80-100k Euros trying to get his boost into the deep hours of the night at 4-5 AM as he sticks to the systems religiously. He has definitely fallen in love with the Twitch slots streaming job he has.
He hit that €500,000 win!
When Roshtein won big on Fruit Party and Mystery Museum it seemed like every streamer was grinding these two games now the potential seemed to be popping hard in 2021. Naturally being his best friend DeuceAce also followed and so did the huge win!
Frequently Asked Questions
Does he use fake money?
Simply put, no. It's extremely unlikely he is a fake money streamer or the casino gives him money to play with. You might want to read our Roshtein review for 2021 here for more information on why this is very inaccurate, but I will summarize quickly here.
1. He has 400% deposit bonuses normal people can't get so he can actually win at slots. He gets these because he brings the casinos a lot of money in via new players, this is basic business.
2. He has over 5000 viewers in each stream and makes a lot of money from affiliation. Each time someone sees him win and signs up to the same casino using his link he will earn a huge % of their losses (likely 40-50%).
3. It's simple business, he's obviously making huge money from the above. If you think he's fake, do you think other streamers with 500 viewers doing 5-10 EU bets are fake too?
I don't think he's fake at all, the business maths adds up so there seems to be no reason to be.
Does DeuceAce have Twitter?
Yep he said he didn't really do the social media thing before streaming but it really is a key tool to engaging with your audience.
You can find his Twitter here.
Does DeuceAce have Facebook?
He does not have a public Facebook page as of yet. To be fair, Roshtein doesn't even update his page much anymore, so this isn't much of a surprise.
Does DeuceAce have YouTube?
Yep and you can find it here. He uploads popular wins and clips quite often, so you may find it easier than navigating through the Twitch slots video clips section.
Does DeuceAce have Instagram?
He does! And this is probably where he posts the most on social media. You can find wins, private life photos and more on his Instagram page. And to a new viewers surprise, you can even see him without his famous glasses on and see his eyes!
You can find his Twitter here.
What's his net worth?
DeuceAce hasn't revealed his net worth for what could be a load of reasons, this isn't something people particularly talk about in society, but is one of the most searched questions on him. You would have to use your own powers of deduction to figure this out.
Remember DeuceAce still has a successful job as a venture capitalist investing in businesses, and he has previously sold his own construction company. From this alone you can deduce he likely has quite a bit of money.
When he started streaming he said he was up over €200,000 (Yes, 200 thousand Euros) and this was under 2 months in when he was doing small bets. Since then he has had huge wins such as the €500,000 one above and has upped his stakes which has resulted in much bigger cashouts.
Then on top of his investments and casino wins you also have to take into account his affiliation money. He refers players to the casinso for a commission likely in 40-50% of the losses and he has over 5,000 viewers at a time, so this would also be huge.
Using all of the above information it's easy to see it would be very surprising if the net worth is less than a million, the actual figure you'll have to guess for yourself!
Is it legal to smoke on stream!???!
If you watched his streams everyone asked this so much it became a meme, yes he will smoke often on stream and yes this is a catchphrase!
Does he have a girlfriend?
A lot of people ask this about their favourite streamers, and currently I believe not. So get in there if you're interested!
Does he have a store?
He does have a StreamElements store with quite a lot of prizes, and even a Samsung up for grabs although it's quite often out of stock.
You can find the link to his store
Verdict
Watching Jay stream is really entertaining and he has found his own footing after being mentored by Roshtein.
When Jay and Rosh are online it really feels like they have a monopoly on the Twitch slots industry, people simply favour these two over most other streamers which is really interesting to see.
I don't watch as much these days but I'll be dipping in and out every now and then to see what exciting things he does in 2021, where perhaps he will join Roshtein and become a member of the 1 Million Euros casino slots win club.
---
Top Offers IE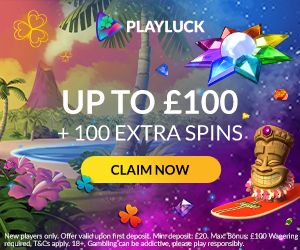 PlayLuck Casino
Amazing Games And A Whopping £100 FREE Deposit Bonus Match And 100 FREE Spins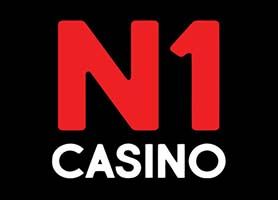 N1 Casino
300 Euro & 120 FREE Spins - Including Entry To Big Competitions!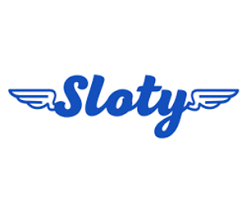 Sloty
100% up to £200 Bonus + 200 Free Spins to use!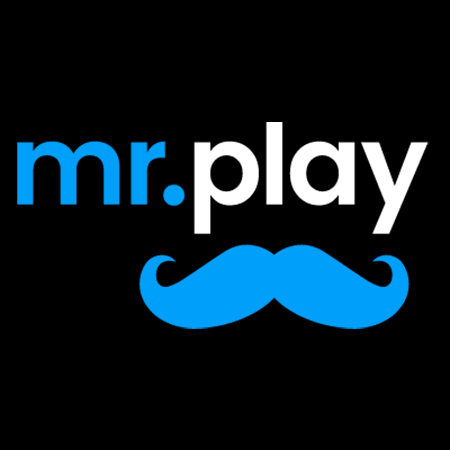 Mr Play
A generous welcome package of 100 FREE Spins and up to £200 bonus!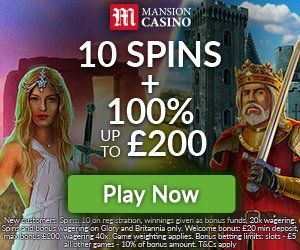 Mansion Casino
Deposit matched up to £200 Bonus! Now that's good.
Genesis Casino
100% Up To £100 Bonus AND 300 Spins!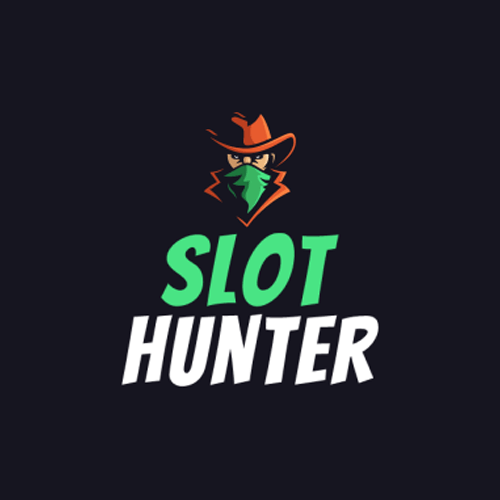 Slot Hunter
*NEW! 300% Up To €500 AND 200 Free Spins!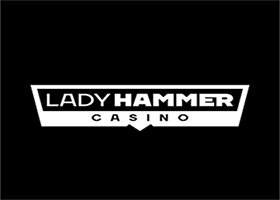 Lady Hammer Casino
Insane Tournaments - Up To 1.5M In Prizes...
---